Coaching Office
We wanted to reach more students than we were presently doing with the 1:1 (one-on-one) coaching approach. We also wanted to find a cost-effective way to do so, and use fewer trained coaches who would see a multiple number of teens.
With these goals in mind, we created and implemented a Just-in-Time Coaching Office. Teens could either drop in and/or make an appointment to see a coach (not always the same coach) in an office set up in the school library.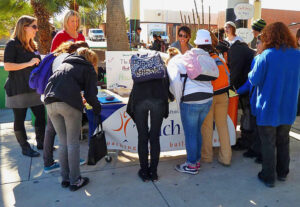 The self-selection process in the classroom was similar to the one used for the 1:1 (one-on-one) coaching. We also added an information table decorated with balloons and fun signage, and put out cookies during lunch hours. Volunteers greeted teens who came by and answered their questions. The teens were given a fun form to fill out which measured their interest. (see form below)
Using follow-up interviews and permission forms signed by their parent or guardian (same as the 1:1 program), teens could come into the library and make their appointments that would last 20-minutes. Volunteer Coaches were trained to do 20-minute just-in-time "laser coaching" sessions.
We saw positive results such as these:
Students got "unstuck" and could identify fresh choices with "new eyes."
They were able to put their focus back on their studies.
Some came back to "laser coaching" with the same or different coach.
Other continued on to the 1:1 coaching.
One of our teens said:
I like how they helped me think about multiple solutions I didn't know I had in a short amount of time.
The Coaching Office is for students who:
Have pressing issues and want to talk to a coach quickly.
Have a need that can be addressed in a few coaching sessions.
Want to try coaching before being assigned a personal coach.
Another teen from the Coaching Office shared this:
I found out there are people out there I can trust, don't judge me, and are good listeners.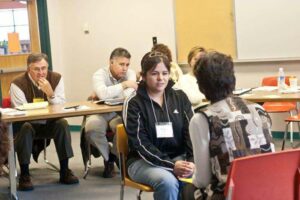 Coaching office info sheet – 2010
Mandatory reporting for Coaching Office
Coaching office flier/advertisement
Parent info on coaching office – 2010
Teen assessment for moving from CO to 1:1 coaching
Coaching Teens… Building Futures